12 Custom Sword Data Pack for (1.20.2) Adds Unique Custom Swords in Minecraft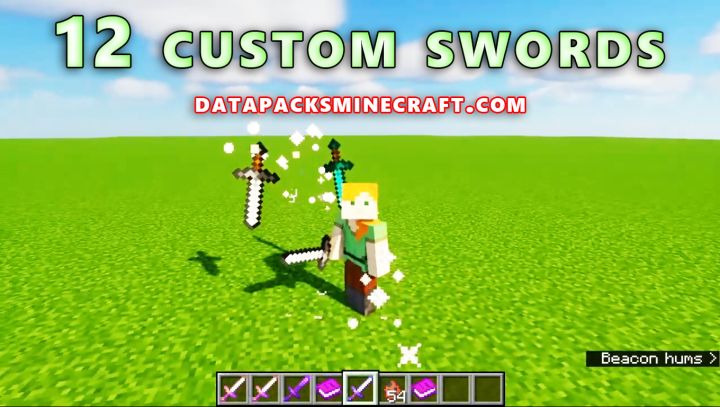 12 Custom Sword Data Pack 1.20.2 is a very breathtaking tool that will allow the players to have unique looking swords. Basically the swords can kill mobs within few hits while using the swords that have been provided in this game. You will only have to press q to activate this Data Pack. This Data Pack have been developed by the Kindred408. It is a compilation of many various data packs that have been developed by the same developer, But it only adds two more swords in the addition.
This Data Pack will be providing twelve types of different swords, That will be varying from the simple swords with the most powerful swords in this Data Pack. Recipe book will be generated by using reload command in the game, /reload command. Swords will be sticking into your Minecraft player and it will automatically attack the dangerous mobs and animals. One hit can kill every powerful mobs and some swords can gather low damage to the dangerous mobs. It may take various hits to kill mobs.
12 Custom Sword Data Pack Changelogs:
Adds twelve types of Swords.
Different types of swords will have its own power, Ranging from four attacks to kill animals till one attack to kill the mobs.
Swords will be sticking to the Minecraft player and it will automatically attack the various types of dangerous animals.
12 Custom Sword Data Pack Settings:
Simple Data Pack does not require any commands.
Reloading the Data Pack.
/reload
Want to find the Data Packs list.
/datapack list
For other various commands and customization of the Data Pack.
Watch our video below to know about the Data Pack, That how this Data Pack will correctly work and run with that specific version.
Installation Video with Gameplay.
Images: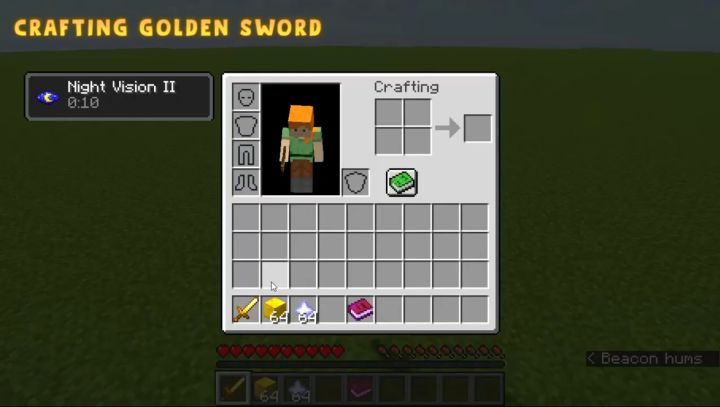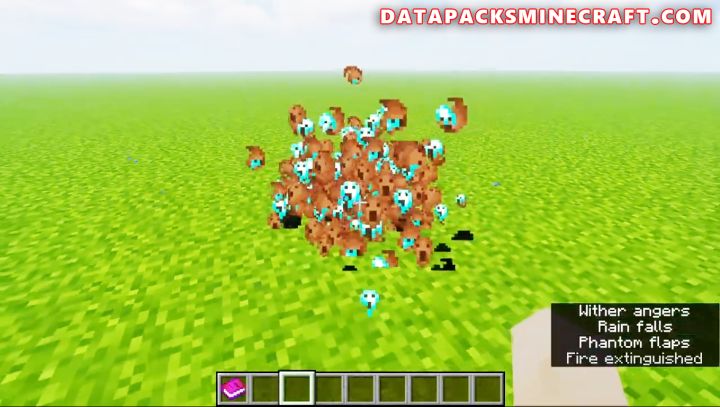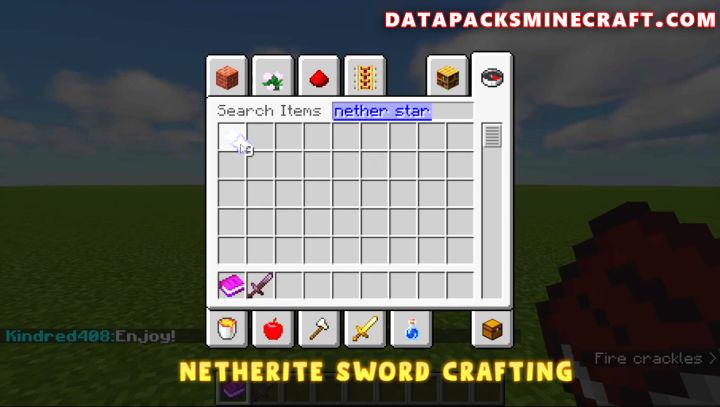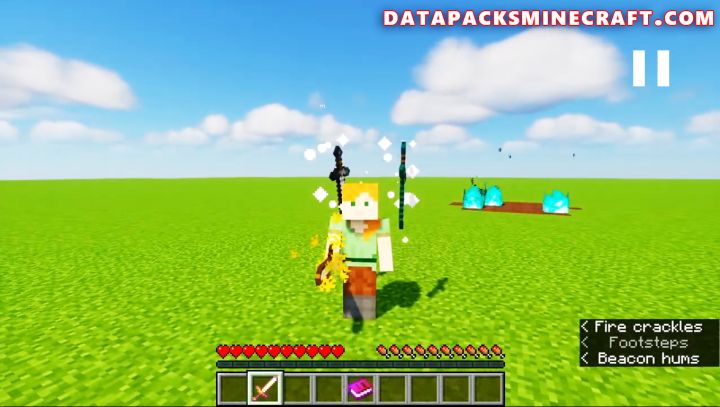 12 Custom Sword Data Pack Installation:
Download this Data Pack.
Create a Minecraft World.
Save the Minecraft world.
Click on single player then select the world you've saved.
Click on the saved world and then open worlds folder.
Open the Data Packs folder.
Move your downloaded file into data packs folder.
Open Saved world.
Press /reload.
Data Pack will be working.
Similar Data Packs.
For Minecraft 1.17.1:
We recommend you to Install OptiFine for this Data Pack to make your world look better with shaders. It will also boost your FPS
Disclaimer:
We usually provide the links that have been given by the original developer, We also do take good care of the download that will be available here. But sometimes the original developer remove their download links from the third party websites. In that particular situation we may need your assistance in order to find and fix the available download links. So you can Please inform us that a specific link have been broken that may required to be fixed. We will try to update the working links as soon as possible. Our team will also do try to update these links frequently and we do update that links regularly. We also do take care of links that do not have virus in them. We can guarantee that our download links will not have any viruses in them. Our aim is to provide genuine links for each and every content.